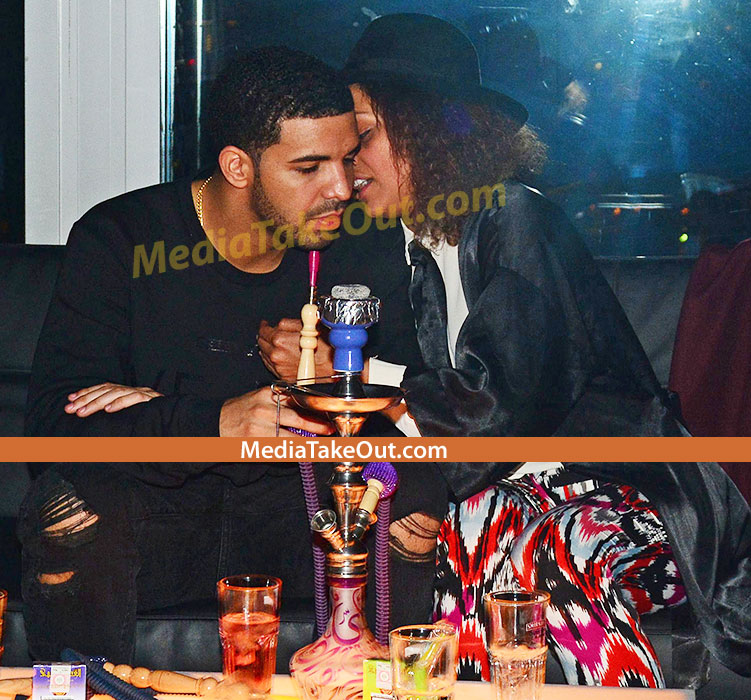 Drake and Rihanna's sister Samantha
While singer Rihanna was away in Paris, France, her sister Samantha was seen cozying up to her boyfriend Drake at a club in Berlin, Germany. Websites are stating the two looked too close for comfort, implying something is going on. Considering the temper her sister has and penchant from hitting people with glass bottles and cups, she should be careful (after all she glassed her own little brother in the face).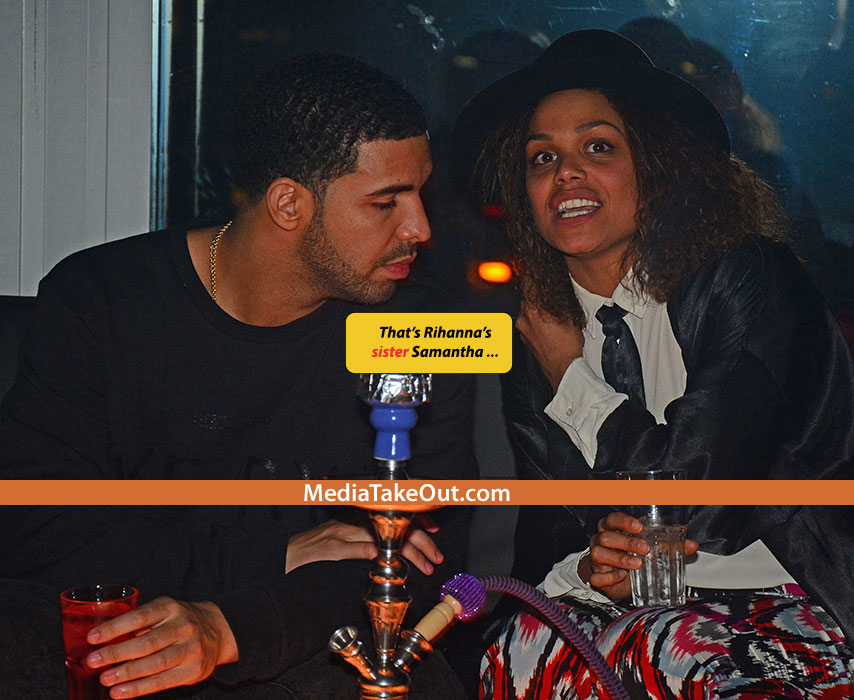 Rihanna, who has consistently had problems in relationships, has a track record of trouble when it comes to men. Promiscuity, coupled with her habit of having sex for career favors, left many not taking her seriously. Drake has dropped her twice in the past for others, as did the love of her life, Chris Brown.
STORY SOURCE

MTO EXCLUSIVE DRAMA!!!! Rapper Drake Is Photo'd In The Club . . . Getting Cozy With Rihanna's SISTER . . . And We Got The PICS!!! (Chile . . . Rihanna Gonna CUT HIS A*Z)
February 28, 2014: Drake was in BERLIN GERMANY yesterday, performing at the O2 World concert. After his concert performance at the O2 World, rapper Drake was photo'd by the paparazzi looking cozy with Rihanna's sister Samantha. The pair were CANOODLING at Puro Sky Lounge. Just in case you're interested, Rihanna was in PARIS yesterday, attending Paris' Fashion Week.