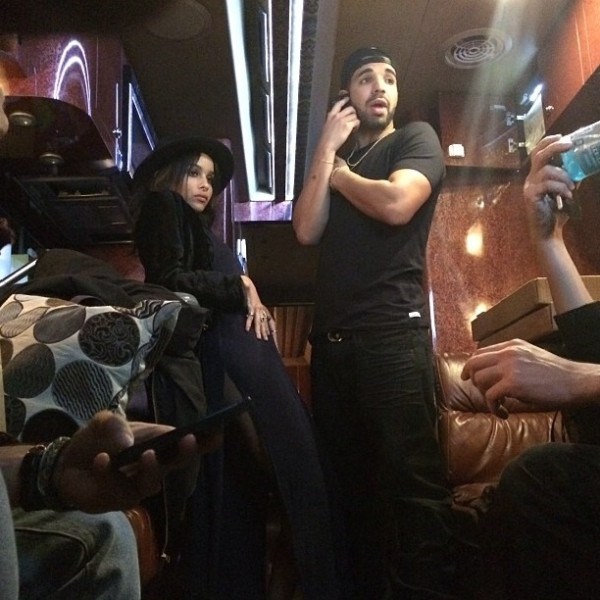 Drake and Zoe Kravitz
For several months the Judiciary Report has maintained that rapper Drake has been dating several women, despite the fact singer Rihanna, who reads the site, is chasing him like her underwear is on fire. Drake has women in Miami, Los Angeles and parts of Canada.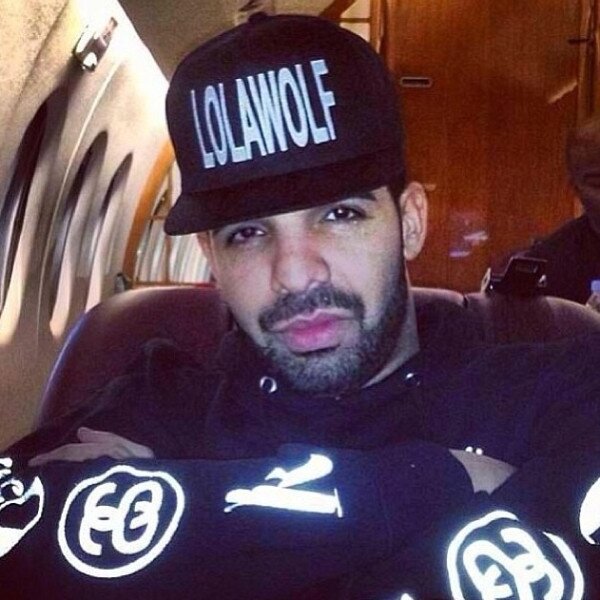 Drake wearing a cap bearing the name of Zoe Kravitz's band
Over the past several days, Drake has been spotted on two dates with Rihanna. Her fans cheerfully stated the two are dating like they are an exclusive couple. Regarding this subject, the Judiciary Report last stated on
November 12, 2013
, "Rihanna finally moved on to ladies man Drake. The two were spotted having dinner this week. Has Rihanna gotten Drake to settle down. Uh, no. He still has side chicks in Miami, Los Angeles and Canada. He's also been quietly trying to get with another known female singer."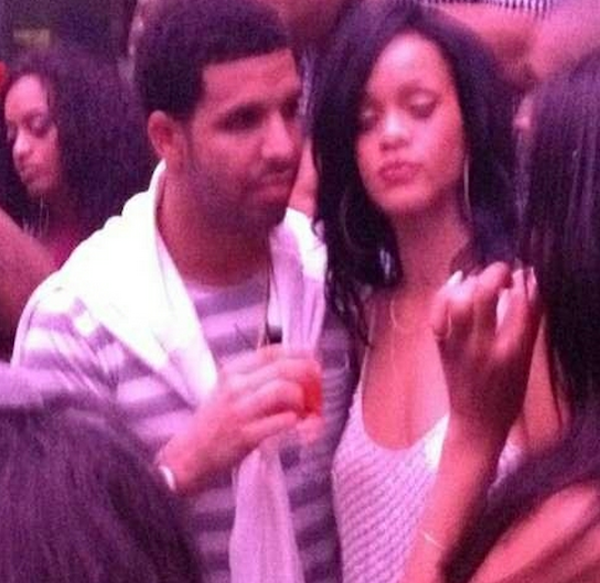 Drake to Rihanna: you "started from the bottom" and you're still at the bottom of the list
However, Drake has demoted her to side chick in favor of singer/actress Zoe Kravitz, the daughter of singer Lenny Kravitz and ex-wife Lisa Bonnet. Reports state Drake and Kravitz were spotted on a date in Venice Beach. Drake was also spotted wearing a cap that stated "Lolawolf" - the name of Zoe Kravtiz's band. Girlfriend has marked her territory (haha). That's right, Drake was under Zoe Kravitz's "Umbrella ella ella…"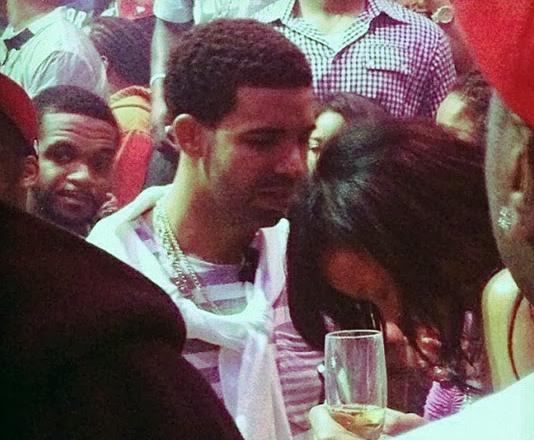 Drake and Rihanna
Somewhere, Karrueche Tran, Chris Brown's girlfriend that Rihanna keeps publicly insulting online for no reason other than jealousy, is laughing her butt off over this. Speaking of Chris Brown, how is it Rihanna is going to tell Brown off on Twitter, demanding loyalty at the time they broke up earlier in the year, but thirstily chase and date Drake, while he turns her into a side chick without her knowledge. Over to you Rihanna.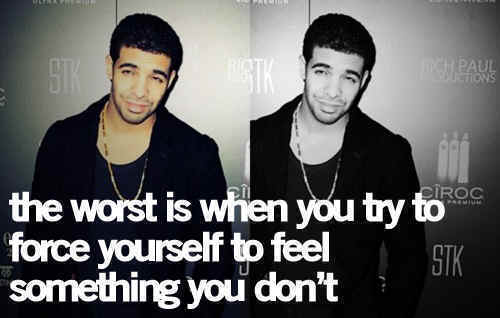 Hmm, who could that be about
A friend of mine with knowledge of the situation informed me weeks ago that men keeping dating and dumping Rihanna because they cannot deal with her bad behavior. She is highly dysfunctional and disagreeable due to Kabbalah having messed her head up and men don't want to deal with the stress. So they have sex with her for a bit then leave.
STORY SOURCE