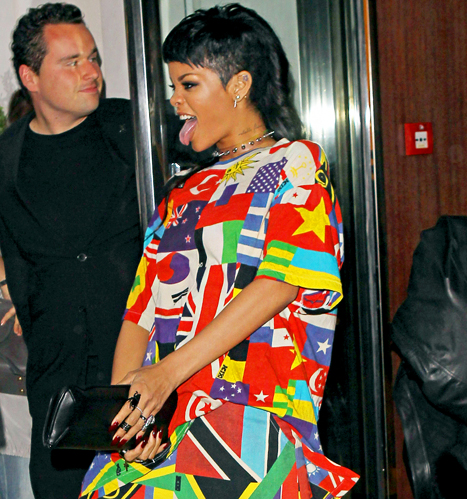 Rihanna: heyyyyy Drake!
Chris Brown's forthcoming album "X" has been pushed back two times. The album contains the popular song "Fine China" about his current love, model Karrueche Tran, who is the top rival of his on and off again girlfriend Rihanna. It was stated in the industry Rihanna is steaming mad over the song "Fine China" as many blogs stated it is obviously about Tran and is a complimentary track, flattering to the Vietnamese/black beauty.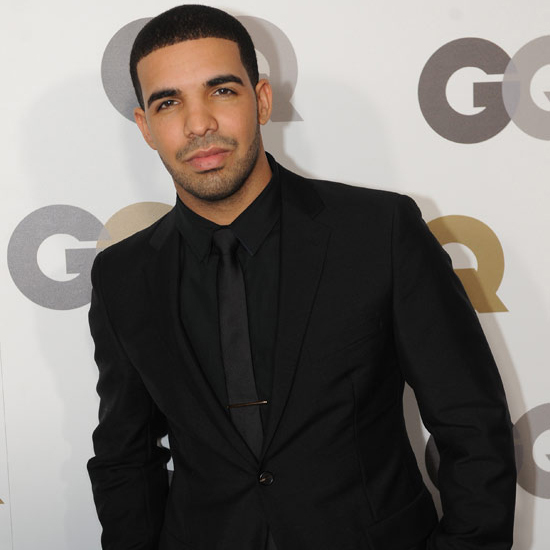 Drake: I look lonely but I'm not
Many online genuinely complimented Brown on the track. It is customary to do so on social networking regarding projects one deems impressive or a milestone in another individual's career. However, Rihanna is turning the practice into something else - a way to make Brown jealous and to flirt with Drake. How insincere and insulting.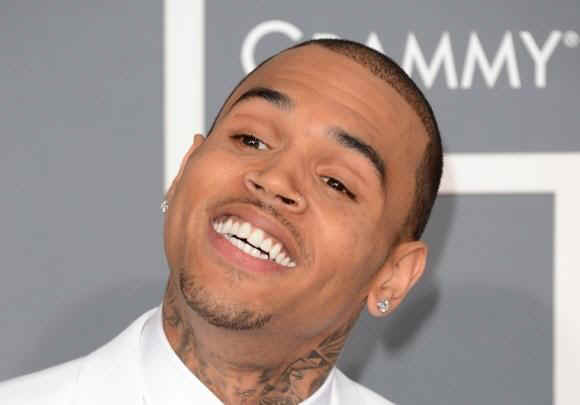 Chris Brown looking at Rihanna going after Drake: you're getting played, girl!
Rihanna, still in love with the self-proclaimed love of her life, Brown, took to Twitter and Instagram fawning over Drake's newly released CD "Nothing Was The Same." Rihanna wrote to Drake "Congratulations @champagnepapi excellent work" along with posting a copy of his CD cover on her social networking pages. Brown doesn't appear to care anymore, as it was reported a few days ago he and Drake have buried the hatchet. Not to mention, Drake stated on TV this month in reference to Rihanna "We had our moment!"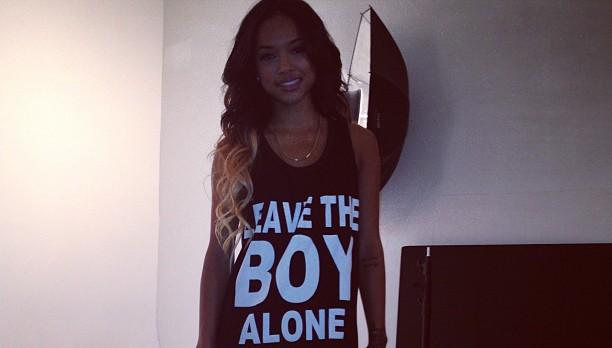 Karrueche Tran with a message Rihanna could use
This hasn't stopped Rihanna from trying, though. Little does she know Drake A/K/A "Champagne Papi" has chicks in Miami and other places. So, he's not exactly what you would call lonely. However, Rihanna mistakenly thinks Drake is lonely and pining away for her...and Chris Brown knows better (that's what she gets for using people). Therefore, the jealousy thing doesn't work or stick under those kinds of circumstances (*suppressing laughter*). As you were, Rihanna...
STORY SOURCE

Rihanna Congratulates Drake for His "Excellent Work" on Nothing Was the Same Album
1:55 PM PDT - The Barbadian beauty, who was once romantically linked to the rapper and was also featured on the song "Take Care" from his last album with the same name, shared with her Instagram and Twitter followers today that she is a big fan of Drizzy's new album, Nothing Was the Same, by giving the celeb props for his project. "Congratulations @champagnepapi Excellent work!! #NWTS," RiRi wrote with a photo of the album cover.
But Rihanna hinted that she was a fan of what Drake was coming up with before the album even dropped. In early August, the pop star took to Twitter to gush over the rapper's latest single, "Hold On, We're Going Home," and even tweeted her favorite lyrics to the then-newly released track. "I got my eyes on you," she wrote. "Cuz you're a good girl and you know it!" When one fan wrote more lyrics to the song, she immediately responded with, "My new fave record, period."
Mon, September 30, 2013 3:54pm - Rihanna, 25, has continued to show support for ex-boyfriend Drake, 26, on social media when she tweeted and Instagrammed a photo on Sept. 30 of his recently-dropped album, 'Nothing Was the Same' — is Ri flirting with him?
Drake released his third studio album, Nothing Was The Same, on Sept. 24, and since then, a ton of people have voiced their love for it on social media — including ex-girlfriend Rihanna!...