Megan Fox and Brian Austin Green
It was announced that Hollywood actress Megan Fox is pregnant with her second child. Famous for her role in the "Transformers" film series, Fox became a controversial figure, due to press quotes she would issue during interviews and was later fired from the movie trilogy for equating director Michael Bay to mass murderer Hitler.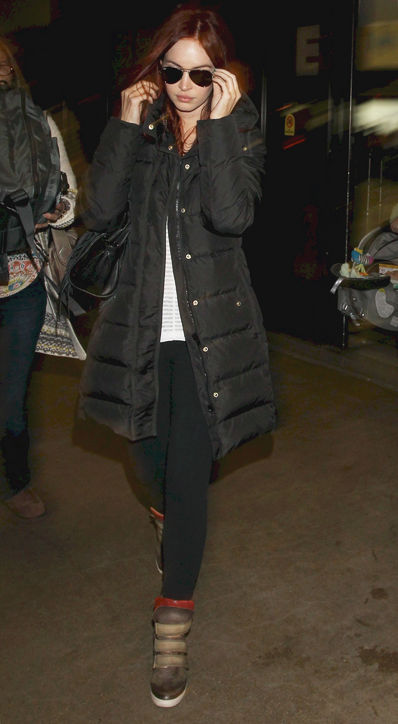 Megan Fox making the new "Ninja Turtles" movie with Michael Bay
Fox took some time off to have her first child Noah Green and is expecting her second with husband, "90210" actor Brian Austin Green. Fox and Green have shielded their privacy, not releasing any photos of their first child, going to great lengths to hide him from paparazzi.