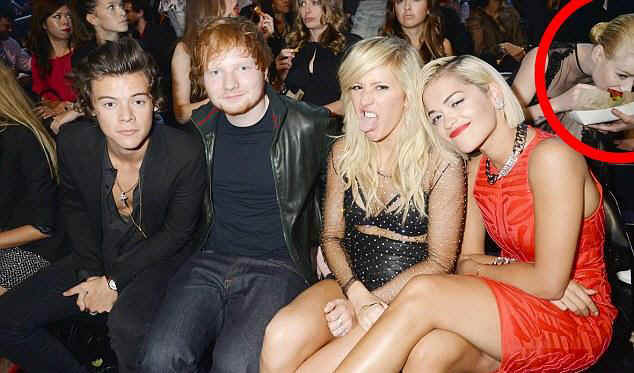 Iggy Azalea (top far right tearing up a buffalo wing)
The VMAs stands for Video Music Awards. Up and coming rapper Iggy Azalea turned it into the Video Munchies Awards. The camera caught her twice having Buffalo wings and then red velvet cake. Azalea was also a presenter during the ceremony, which clearly caused her to work up an appetite.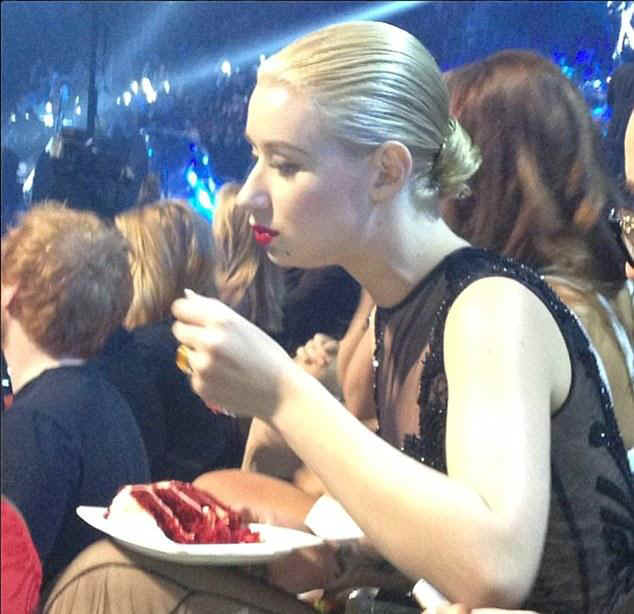 Iggy showing a piece of red velvet cake some love
Azalea's debut album has been repeatedly delayed as she searches for the right deals. In the mean time, she has become fodder on blogs for getting around with male rappers, one of whom is married. It's not a good start to her budding career and could nip it in the bud with audiences.