Rihanna's trouble "Diamonds" tour continues to meet with trouble. During a performance Manchester, England, members of the audience began throwing potato chips (crisps) at her (hahaha). The temperamental singer music model lashed out at the audience stating, "Cut that s*** out. Were you throwing [bleep] at me? That's an epic fail."
Rihanna routinely disrespects her audience, showing up to shows late, drunk and high. Recently Rihanna was slammed for showing up hours late to a dinner concert where patrons paid $800 to see her perform while they dined. That's completely unprofessional conduct on the part of entertainer, especially at those prices.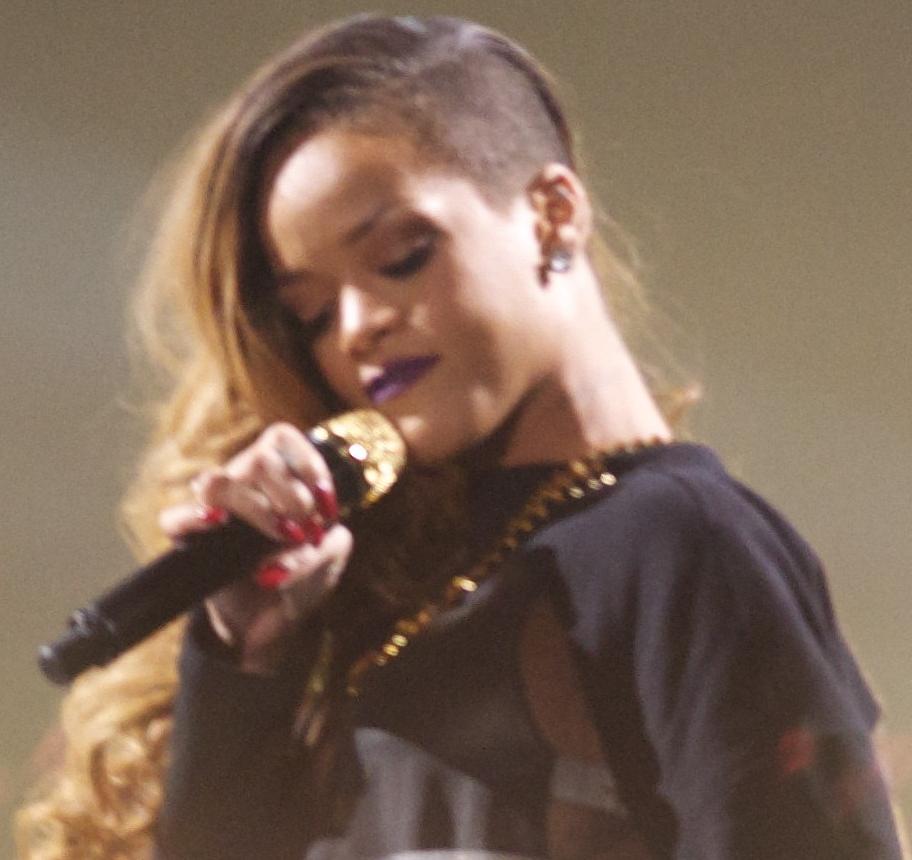 Rihanna
She is more concerned with whom on and off again boyfriend Chris Brown is having sex with than her actual, dwindling fanbase. Her career is going up in smoke with lower CD and ticket sales, obsessing over Brown and his relationship with model Karrueche Tran, getting depressed and high to forget he's moved on from her.
RELATED ARTICLES