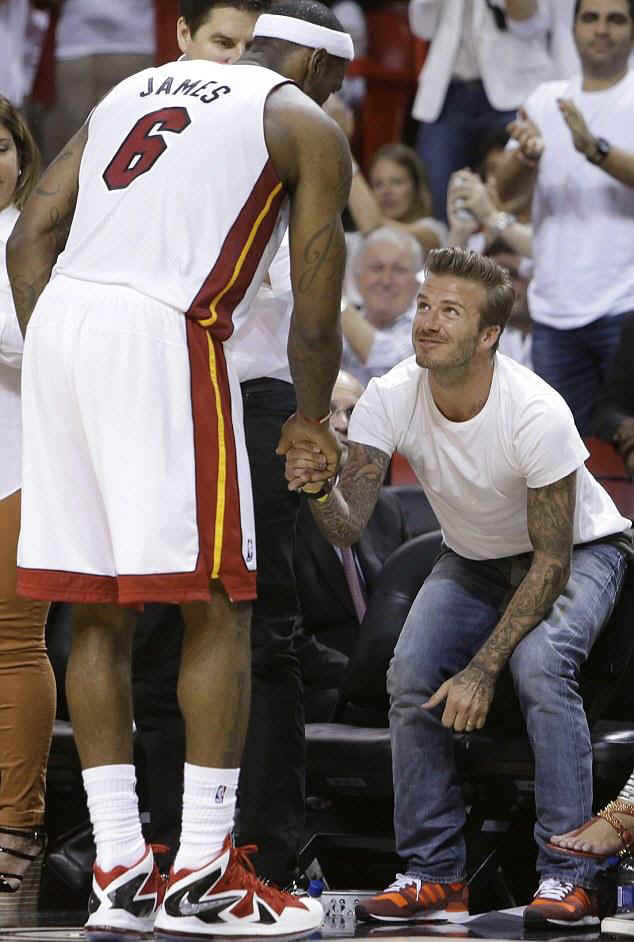 Lebron James and David Beckham
During the Miami Heat's fantastic game 7 win against the Pacers at the Airlines Arena, the best basketball player in the league, Lebron James, stopped to shake the hand of British football star, David Beckham, who was humbled by the gesture (Lebron, you kissing up to get him out of retirement and over to your team Liverpool - just teasing).
Lebron owning the rim
When I saw that, it made me giggle, because I know somewhere, Miami resident and turncoat Lil Wayne was getting his drawers and dreads in a knot, watching the display, as he got mad at Lebron and other members of the Heat for not coming over to him and shaking his hand when he attended Miami games.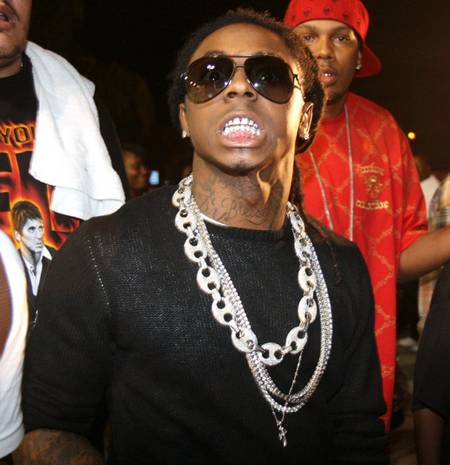 Lil Wayne (yup, that's that sizzurp)
You jealous yet Wayne *raspberry.* Let me shut up, cause I might run into him again, but this time have to bail for all this trash talking I've been doing lately. Yea, he's shorter than me, but I'm not taking any chances LOL.