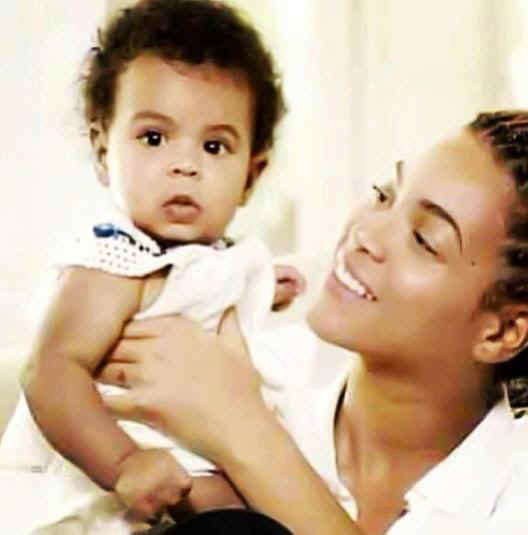 Blue Ivy Carter and Beyonce Knowles
Beyonce Knowles finally revealed her baby's face and daughter Blue Ivy Carter looks like her dad, Jay-Z and wait for it...her aunt Solange Knowles. Bloggers and people on feedback sections keep commenting that Beyonce is not the baby's biological mother and in fact was never pregnant, fuelled by the prosthetic baby bump incident on Australian television, which exposed the singer.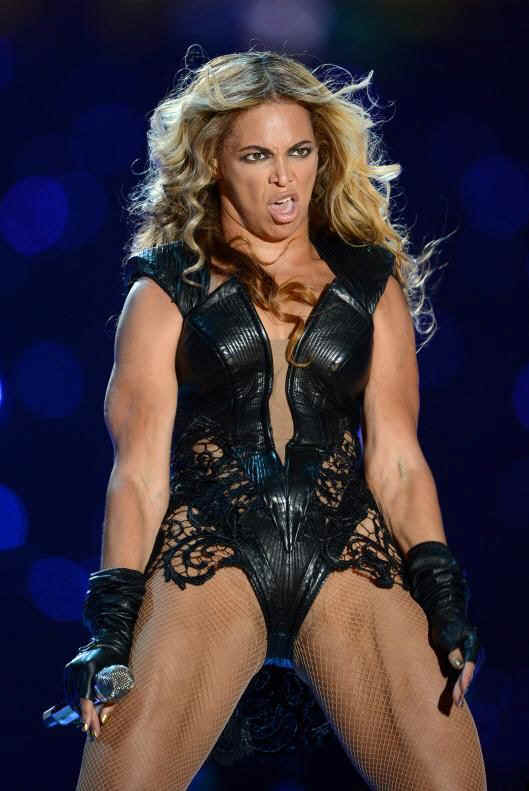 Beyonce at the Super Bowl, performing, erm, not competing
Beyonce and Jay-Z have publicly stated she had a miscarriage, indicating difficulty with pregnancy. Many online believe the year Solange fell out of sight, she spent pregnant with Blue Ivy. None of this has been confirmed, but after Beyonce's dad Mathew Knowles, had another extramarital affair, cheating on wife Tina Knowles and impregnating younger woman, NBC "Scrubs" actress Alexsandra Wright, then according to her, tried to buy the baby from her to give it to childless Beyonce and Jay-Z, no one believes this family's claims anymore.