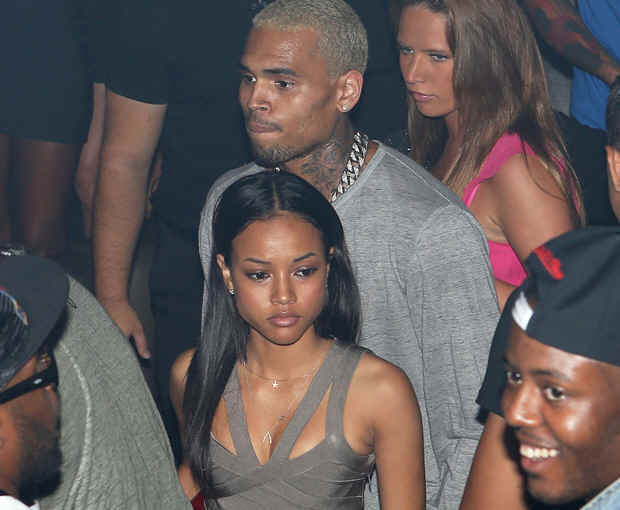 Karrueche Tran and Chris Brown
Model and dancer Karrueche Tran is facing a dilemma. She does not want to give up the luxurious lifestyle of the high profile life she shared with woman beating R&B star, Chris Brown, who publicly broke up with her, to appease his other girlfriend, so-called singer Rihanna. Brown wants to be able to have his cake and eat it too, but it is clear he and Tran have feelings for each other. This is ticking off Rihanna.
Rihanna
Rihanna refers to herself as the love of his life and believes she is the same to him, but in the time he started dating Tran, he developed feelings for her as well. She is nicer and more eager to get along than Rihanna, who is known in the industry for being a violent, rude, egotistical witch. It's something she learned from mentor
Madonna in Kabbalah
and it has given both of them a bad name. Speaking of that, it's only a matter of time before Brown accidentally calls Rihanna by the wrong name...