The Queen Does Not Approve Of Madonna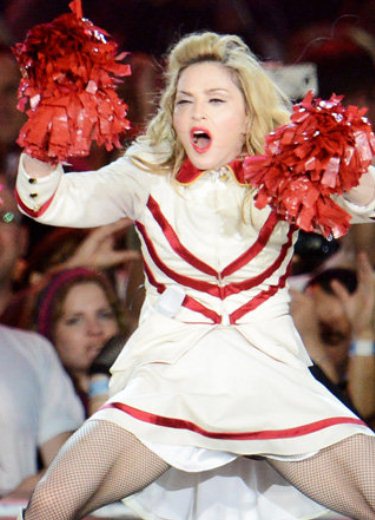 Mad-onna
The Queen has slammed Madonna. No, not that Queen. I'm talking about Elton John (LOL). John launched into a tirade against
washed up pop tart Madonna
. He stated she looks like a "fairground stripper" and "her career is over." Oddly, everyone can see that but her. She thinks she looks hot, but men are very put off by her and people are walking out of her shows. Not a good sign.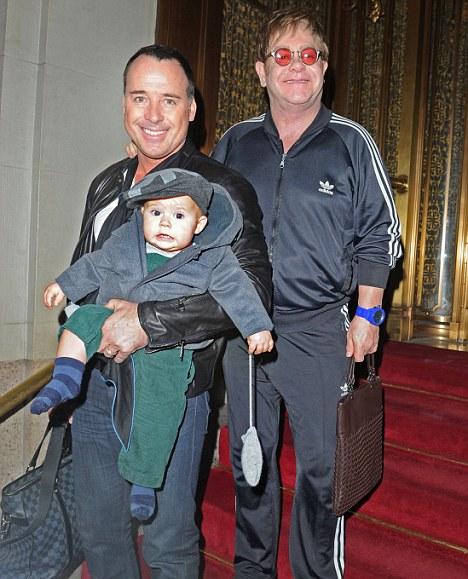 Elton John, his partner David Furnish and their adopted son who looks like he is say "help"
But regarding Madonna and Elton's ongoing feud. You know, when two people can't get along, it sometimes helps to look for something you both have in common. Take for instance, both Elton and Madonna have a penis. There's your starting point towards friendship right there.