But This Time It's Not What You Think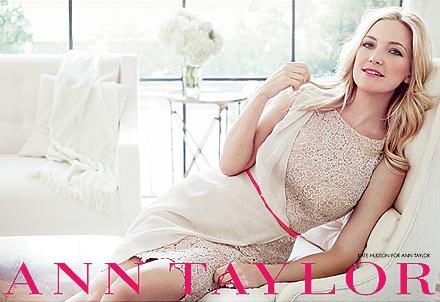 First 33-year-old Ashton Kutcher, dumped wife, Demi Moore, 49, for younger women. Now Ann Taylor has done the same. The fashion line has chucked the Kabbalah actress in favor of 32-year-old Kate Hudson, whose movie career has been doing better than Moore's of late.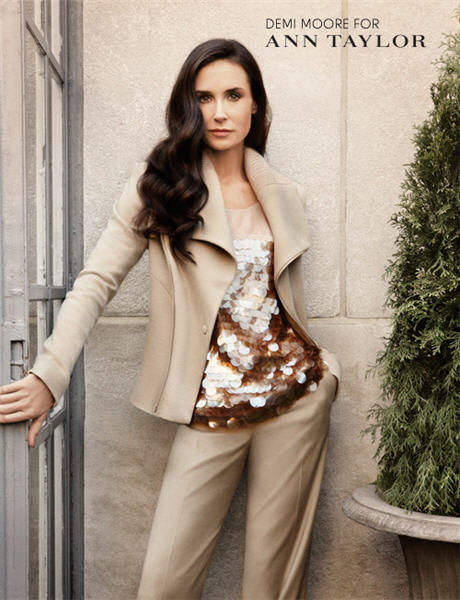 Moore can't sue for ageism, because they can simply state they did not wish to renew her contract. However, this may not be a matter of age. Moore may have lost the Ann Taylor contract, due to the fact Kutcher left her and the cougar illusion is now gone, along with any popularity she had. He really put a dent in her career as well when he dropped her to behave like a bimbo himbo.
Meanwhile, her replacement, Hudson, usually looks much younger, but she has been so airbrushed and dressed in clothes beyond her years that she appears older in the photos. Maybe Hudson was not yet ready for the Ann Taylor line she is wearing. She always comes across as a bit of a hippy as well.
RELATED ARTICLES
Ashton Kutcher Wants To Have Sex With Zooey Deschanel
Ashton Kutcher's Mistress Sara Leal: Sexual Affair Cost Me My Apartment And Job
Ashton Kutcher Flirting With Women Everywhere While Demi Moore Remains Distressed
Demi Moore Dating Someone After Ditching Cheating Ashton Kutcher But There's A Hitch In Her Plan
Sara Leal Says It's Not Her Fault Ashton Kutcher's Marriage Ended After Their Sexual Affair