Beyonce Is A Liar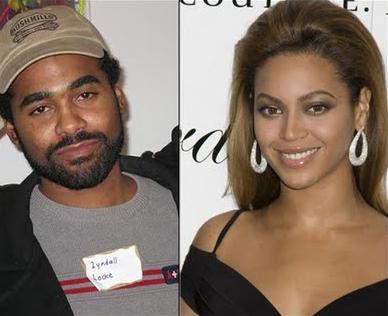 Lyndell Locke (left) and Beyonce Knowles (right)
Singer Beyonce Knowles has been caught in another lie. She recently claimed she was a virgin and her husband Jay-Z, was her first sexual experience.
Her ex-boyfriend, who she spoke of at the beginning of her career, Lyndell, attempted to clear up a persistent rumor regarding her having an abortion when she got a record deal, as it would interfere with her career.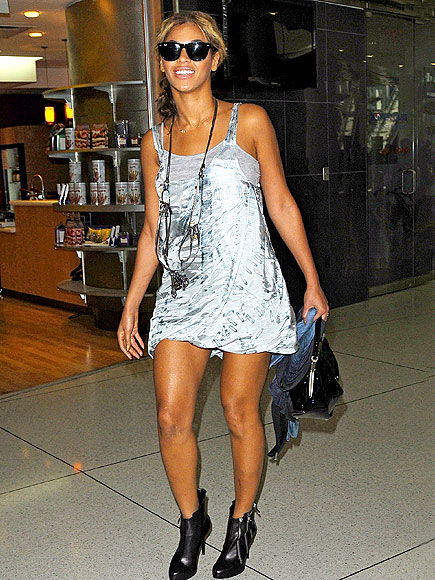 When asked if he'd previously had sex with Beyonce, Lyndell replied, "No comment." What kind of answer is that. If one didn't have sex with the person in question, one would simply say no. The phrase "no comment" indicates not wanting to tell the truth, as it will be incriminating or embarrassing for someone.
His answer of "no comment" indicates they had a sexual relationship. However, he stated he was not aware of any pregnancy or abortion resulting from it.
Beyonce's Other Lies:
She lied stating members of her former band Destinys Child quit the group. The truth later surfaced they were kicked out by greedy, money grubbing, Beyonce and her dad, Matthew Knowles, replaced without notice.
She lied stating President Barack Obama's inauguration was the first she performed at, when she previously performed at George W. Bush's inaugural.
She lied stating she doesn't drink, yet is frequently pictured drinking wine and champagne: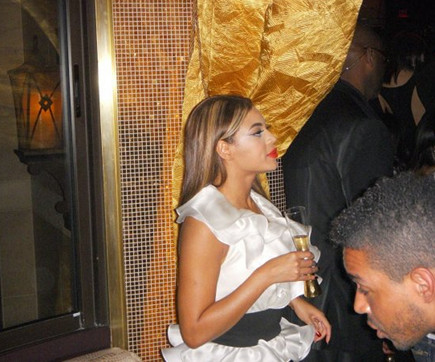 She lied stating she went to private school, when Media Take Out and records reveal she went to public school: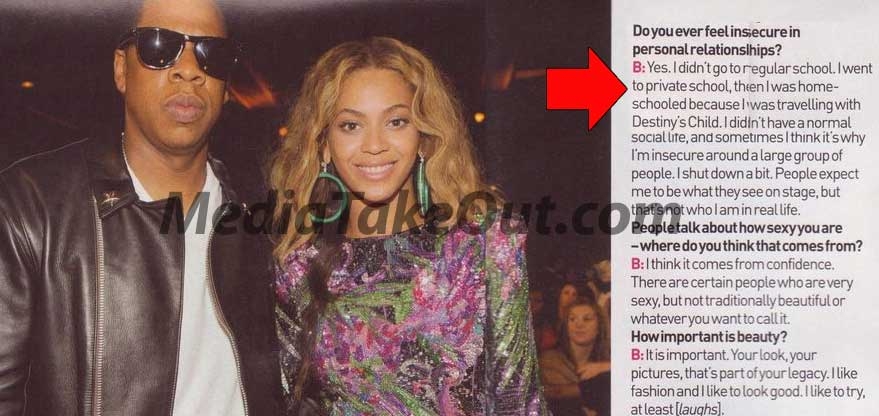 She lied stating she is 28-years-old, when state records reveal she is 35 years of age. Her friend Gabrielle Union and Media Take Out outed her on this subject.
She lied stating she writes her own music – when copyright certificates and registrations reveal she steals copyrights that were already registered to others and later reregistered them as her own, simply changing song titles and a word or two in the lyrics.
She lied stating she wrote the song "Crazy In Love" and came up with the music sample used on the track, forcing the song's producer to out her to MTV for telling untruths, as he wrote the song and found the sample.
EXCLUSIVE: Lyndell Locke Interview (Beyonce's Ex)

Tuesday, 22 September 2009

SG: Are the rumours true that you got Beyonce pregnant and she had to have an abortion?

LL: You know, when I heard this rumour I was really upset by it. Unfortunately, at the time I was not able to speak on it and people were allowing the speculation to go around. Beyonce as far as I know did not have an abortion.

SG: So you and Beyonce did have a sexual relationship?

LL: No comment

SG: (laughs) Ok I think you answered that already. When you say you were not able to speak on things, what do you mean by that?

LL: I watched Destiny's Child grow, I knew all the girls and I saw them progress...Anyone close to those girls, especially Beyonce at that influential time in her life was a threat. It was all about Focus, Focus, Focus. Apparently, boys don't equal focus which I kind of understand.

SG: Who were some people?

LL: Im still not allowed to say. But trust me there was and still is...

SG: So you dont speak to Beyonce anymore?

LL: No, we have not spoken in a long time. I see her family sometimes around Houston but it isn't what it was.

SG: I get the feeling you were warned off.

LL: I dont really want to make any further comment on it...

http://destinyschildrumours.blogspot.com
BEYONCE CAUGHT LYING AGAIN ... CLAIMS THAT SHE WAS EDUCATED IN PRIVATE SCHOOL!!!

August 17, 2009. MediaTakeOut.com just caught wind of some more of Beyonce's lies. In a recent interview with a British magazine Bey tried to sound all bourgeois – and told the reporters that she was educted in "private school."

Well, according to our research Beyonce attended two PUBLIC high schools – The High School for the Performing and Visual Arts and Alief Elsik High School (both in Houston). The rumor is that Bey changed schools often because she was having a tough time keeping up with the academic curriculum at the schools.

After leaving both schools, Bey ended up being home schooled by her father. It's still not clear whether Beyonce ever graduated from High School or achieved her G.E.D.

http://www.mediatakeout.com
Wifey Beyonce Says That Hubby Jay-Z Was Her First
http://www.hiphoprx.com/2009/03/08/wifey-beyonce-says-that-hubby-jay-z-was-her-first/
Virgin Beyonce Claims That Jay-Z Was Her First

http://showhype.com/story/virgin_bey_beyonce_claims_that_jay_z_was_her_first/